Emotion Heads is a collection of 505 unique GIFs. Every GIF is a unique blend of Heads and Emotions. It resides on the tezos chain on OBJKT.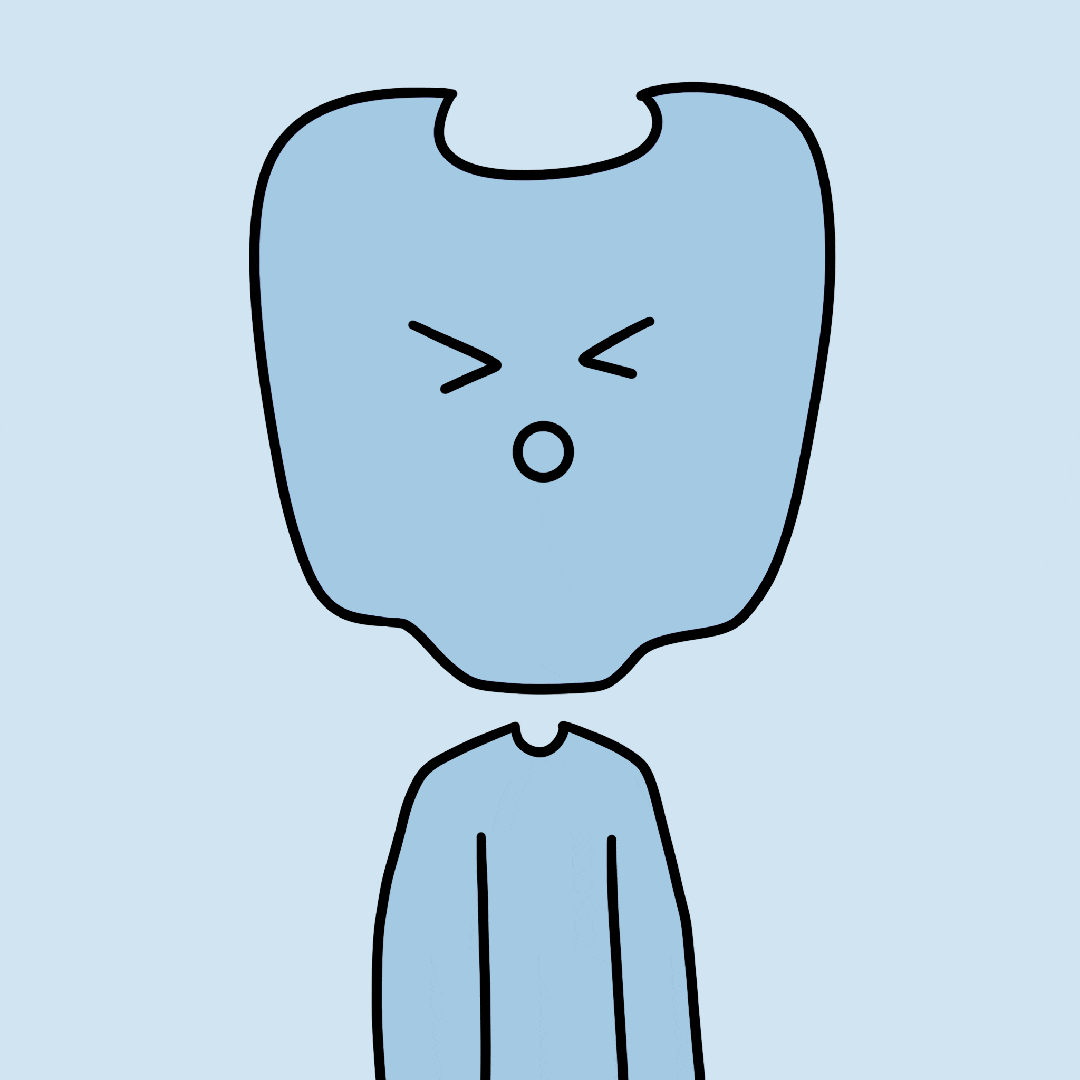 Women's Day Special Airdrop
Story behind this piece: This is the first proper draft after many rough drafts for the collection Emotion Heads. If I haven't decided to go with the unique head shapes, the project would look like this, with each head being a unique and different person. And it might end up being a small collection of 40-50. This is a token of appreciation to all the holders in the journey of Emotion Heads till now. You can keep it or resell it, it's all up to You.
What is Emotion Heads
Emotion Heads is a collection of 505 unique GIFs. Every GIF is a unique blend of Heads and Emotions
What is the total supply?
Total supply is 505: 500+ 5 Legendary pieces..
What are the traits in the combination?
5 Head shapes, 5 colours for each head shape and clothes, 6 patterns for the clothes, 10 sets of eyes, 5 mouths, 5 background colours. Every individual trait is hand-drawn by vector_recite and combined with code.
Why is the minting slow?
Though the combinations are generated by code, each Emotion Head contains 3 images which are picked manually so they're all unique and not repetitive in nature. In total, the 500 GIFs are made from 1500 images, so every image in every GIF is unique in nature. Hence it takes some time to create them.
What is a Legendary Emotion Head?
A Legendary is a special Emotion Head created from the input from the community. Anyone holding 5 or more Emotion Heads can give ideas for Legendary heads in the Discord. I cannot guarantee that your idea will be picked, but feel free to give ideas and we can discuss them along with other ideas.
Are there digital goods?
Yes, you can request a wallpaper for the Emotion Head you own in different resolutions for Widescreen, mobile, tablet. Important: Since each Emotion Head NFT has 3 combinations, you can get any 1 of the 3 in different resolutions. This is being worked on and will be available soon.
For the holders
At sellout, 10% of the total primary sales will be divided amongst the Holders. This includes the 500 normal pieces but doesn't apply to the 5 Legendary pieces.
Is it profitable to hold more than 1 Emotion Head?
The 10% of primary sales is divided amongst the holders so the more you hold, the higher your share. By holding 5 or more, you can give ideas for the Legendary Emotion Heads.
Do holders receive airdrops?
Yes, depending on various situations and events, original airdrops will be created and sent to holders.
For a cause
15% of the Primary sales will be donated for a good cause. The details of the same will be shared with the community